Why You Need a Workplace Technology Plan in Place in 2023
Key Points in This Article:
Gone are the days when businesses could provide every new employee with a cubicle, desktop, and landline.
Today's IT managers must develop workplace technology plans that are responsive to the needs of a decentralized workforce, prioritize security, and create space for innovation.
Effective workplace technology planning should be comprehensive and long-term in scope.
What does workplace technology look like in 2023?
The answer to that question is complicated as today's workplaces look very different than they did ten years or even five years ago. Most business leaders and IT departments are likely grappling with what technology they need and what they don't to perform the work efficiently. IT Planning this year may include a good deal of purchasing but also a good deal of divesting.
Unlike in times past, where the answer was as simple as allocating a desktop, a standard package of licensed software, and a phone for every full-time employee, remote/hybrid work, employee engagement, cybersecurity, and AI have rendered that approach obsolete.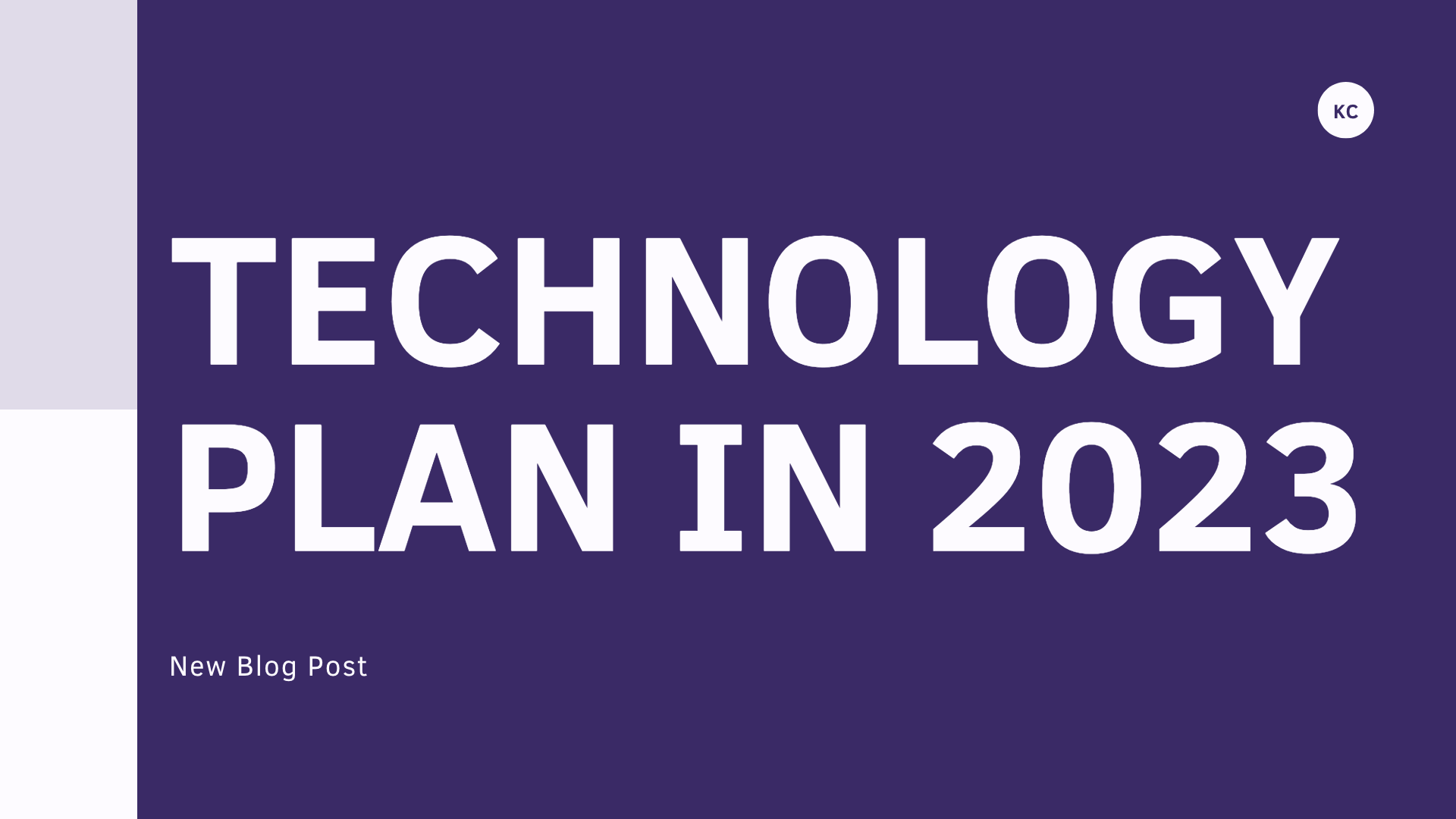 Workplace Technology In a Remotely-Working World
While a small but steady stream of jobs had begun to shift to remote-only before the pandemic, that number surged when COVID-19 hit. Business workplace tech decisions were generally geared around one imperative: ensure that as many employees can work offsite as possible. But after the early days of the pandemic, as employees and employers adapted to the new normal, businesses could take a step back, assess what was working and what wasn't, and make more measured decisions.
With the emergency phase of the pandemic nearly over, many jobs have become either permanently remote or permanently hybrid. This shift has meant fewer people in corporate offices and some companies downsizing corporate leases. In some cases, it's meant more laptops rather than desktops. And it has also meant more remote network access than ever before.
Newly decentralized workforces, especially those with bring-your-own-device (BYOD) policies, require thorough and continuous assessments of operational technology needs. And with those assessments also comes the need to revisit and rethink inventory controls and equipment service-level agreements. IT managers must determine the appropriate workplace tech needed for each department. Those working in medium and small organizations may find themselves customizing tech packages down to the employee level.
Employee Engagement and Workplace Tech
Not every business leader has completely embraced remote or hybrid work. In fact, some business leaders have announced or implemented plans to severely curtail it, demanding that employees come back into the office full-time. While these changes have not been popular among many employees, they are to be expected, particularly with companies that pride themselves on and invest heavily in organizational culture.
To mitigate the impact on morale, some businesses have mandated that a specific number, percentage, or type of employees return to work. Others have refrained from mandating a return to onsite work full-time in favor of hybrid work. And some business leaders are looking to workplace technology as part of a package designed to entice remote employees to come back to the office and new hires to work onsite.
Having employees come back to work onsite potentially presents another problem: ensuring they have a place to work. With many corporations using the pandemic as an opportunity to get out of costly leases, some employees may come back onsite to collaborate on projects, only to find themselves without an office, cubicle, or workstation. Some companies have leveraged scheduling applications to allow them to reserve workstations and meeting spaces when they return. To ensure that all workers have the resources they need, IT managers must work closely with office administrators to ensure that there are enough resources for employees and establish the systems they need to access them efficiently.
Cybersecurity Concerns
Another aspect of technology planning IT managers must consider is cybersecurity. With many businesses outsourcing fundamental functions, such as helpdesk management and human resources, to third-party cloud-based vendors, network access points have grown exponentially. And with decentralized workforces, BYOD device policies, and IoT technologies, network and endpoint management are more crucial than ever before.
IT managers must not only determine how to balance current operational hardware and software needs with cybersecurity. They also must create an environment that allows employees to innovate and experiment securely. A new software program may give a business the edge needed to outpace the competition. But rigid IT governance policies, an inadequate testing environment, or a budget deficit in research and development can stifle creativity and innovation.
Still, workplace technology is certainly a balancing act. Businesses can't sacrifice security for flexibility, nor can they afford to rely on plans from five years ago. IT managers must ensure that their workplace tech management plans are aligned with their IT governance policies and operational needs, with adequate space for innovation.
Emerging AI Considerations
One area that straddles the areas of cybersecurity and product innovation is AI. But it also has implications for workplace technology planning. As many AI-powered applications are relatively new, making the right decisions about the best purchase can be hard. However, it's clear this technology is here to stay, and it may be prudent for IT managers to examine their capacity to support AI going forward carefully.
Another important planning component? IT governance policies that incorporate AI management. Many businesses have yet to update internal documents about the usage of AI-powered technologies and applications, even though many leading enterprise software packages already incorporate them.
If a business is not ready to invest in some of the more advanced AI systems, then long-term internal AI planning may be in the cards. Crafting a framework for future AI usage now can help IT managers determine what capabilities long-term tech IT investments need to have to support its future deployment. It may also provide insights into the best approaches to roll out AI-powered technologies.
Workplace Technology Planning in 2023 and Beyond
No matter whether actively purchasing or divesting equipment this year, each business must have a plan for workplace technology management in 2023. Cybersecurity considerations alone should be enough to kickstart a planning process. Add the realities of hybrid work, employee productivity and retention issues, and opportunities for meaningful innovation, and it's clear that workplace technology planning is a crucial component of today's business success or failure.
Effective planning also requires multi-year planning. Business equipment doesn't have a one-year shelf life, so neither should a business' workplace technology plan. By mapping out short and long-term IT investments this year over the next several years, businesses can plan to support their current and future operational needs and minimize costs more effectively than looking at this year's needs alone.