Who Is Adam Fadhi?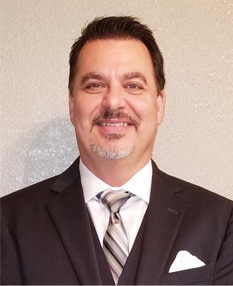 Adam is our Founder and CEO. And he's been our "fearless leader" for over 30 years. He's a natural, skilled and experienced leader, and his vision has been integral to Discovery I.T.'s success.
Adam has always worked to ensure that Discovery I.T. is highly regarded by organizations in Southeast Texas for our IT Consulting, Design, Services, Support, and IT Project Management.
In his early years, Adam attended and graduated from Lamar University, a member of the Texas State University System. He holds a Bachelor of Science Degree in the Field of Mechanical Engineering and was a member of the Pi Tau Sigma Honor Society.
What Are the Skill Sets and Background For Discovery I.T.'s Entire Team?
Multiple MBA educated professionals
Multiple Bachelor of Engineering degree professionals
Multiple Bachelor of Business degree professionals
Multiple Associate of Technology degree professionals
Microsoft Certified Engineers
Cisco Certified Specialists
VMware Certified Specialists
FortiNet Certified Engineers
Hewlett-Packard Certified Engineers
Mitel / ShoreTel Certified Engineers
TrendMicro Certified Engineers
StorageCraft Certified Master Engineers
State of Texas Private Security Bureau Registered professionals

(License Number is: B17741)
What Sets Adam & Discovery I.T. Apart?
Adam is relentless when it comes to providing what our clients need and ensuring that Discovery I.T. is their trusted technology advisor. This is what sets Discovery I.T. apart from others in our region and why we've been able to grow into an organization of more than 30 I.T. professionals. Adam knows that when our clients succeed with the right IT service, solutions, and support, we do, too.