Why You Need Managed IT Services (Especially If You Already Have An IT Staff!)
Whether your IT department is too small to keep a project on track or struggles to keep up with daily support requests, the result is that your business is falling behind. Get your IT department the extra resources you need and stay on track with co-managed IT services.
Does your IT staff quickly fall behind when they have to complete a project? What about daily support tickets—is there a delay in getting them resolved?
These are common challenges that come with managing a small internal IT team. However, the solution isn't to replace them with something else—instead, you can make them better.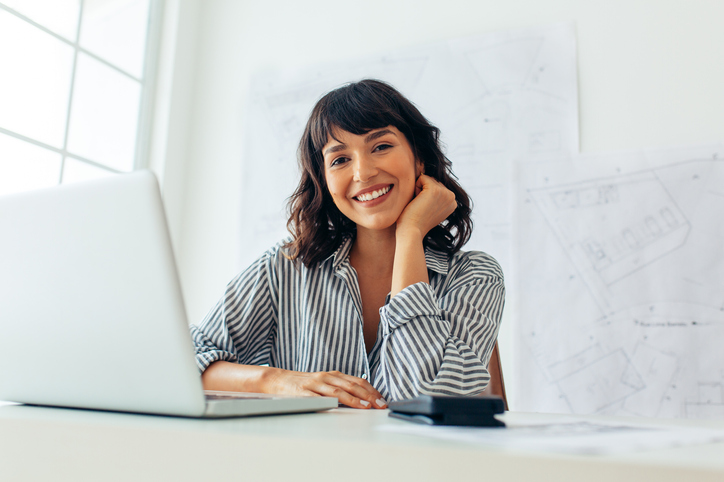 Is Your IT Staff Struggling? Don't Replace Them…
You're reading this, so that means you're likely having one of three problems with your IT staff:
Your IT staff quickly falls behind when they have to complete a project
Your IT staff has trouble dealing with day-to-day IT support requests
Both problems #1 and #2
The bottom line is that your IT staff doesn't have the resources to handle everything on their plate. Maybe this only happens when a project comes up, or maybe it's just a seasonal issue when the office gets busy.
In either case, you're in a tough spot—you probably don't want to hire additional full-time employees to help out if you know they won't be needed all the time, right?
The Limitations Of Internal IT
Here's the reality—an internal person or team can only offer so much in terms of availability, time, and skillsets. You might have the most talented IT team in the world and they will still be limited in what they can do.
It's not your fault and it's not their fault; it's just the reality of IT services in an increasingly complex and tech-dependent world. No internal IT team can be experts in every single technology your business processes rely on, and even if they were, there are only so many hours in the day.
What's the solution? Get the extra help you need with co-managed IT services.
What Is Co-Managed IT?
Co-managed IT services allow businesses and their IT teams to take advantage of the expertise and skill of a team of IT specialists (like Discovery IT) when needed, and without paying expensive salaries or benefits. It's an affordable solution that allows you to expand your current IT resources and make sure you always have the tech support you need.
What Do Our Co-Managed IT Services Offer Your Internal IT Department?
Offload Administration And Support: As your co-managed IT partner, we can handle all of the network administration and help desk tasks your IT team would normally have to handle on their own.
Harness Expertise: Your IT department can access our team's expertise and extensive experience. While your team may have done one or two cloud migrations before, our team has done hundreds if not thousands of migrations, all in different industries and different needs. Put that expertise and experience to work for you.
Freedom of Focus: Without having to oversee network administration and helpdesk requests, your internal staff can discuss, design, and implement your projects more easily.
Access Industry-Leading Tools: Your team can leverage our best-in-class IT tools, allowing them to more effectively support your end users, manage assets, automate processes, and improve documentation.
Stay Secure: When you use co-managed IT services, you can take advantage of other options like Security Awareness training for your staff. Your employees must be aware and trained to spot phishing scams to avoid malware and ransomware viruses. The IT team can also visit regularly and conduct vulnerability assessments and penetration testing, so you will always have the highest level of IT security.
Budget Accurately: Co-managed IT services provide the help you need at budget-friendly prices. With proactive services that keep your IT assets running smoothly, you'll know that you're getting the most out of every technology dollar.
Co-managed IT professionals can handle things like scheduled maintenance, remote monitoring, help desk services, and user account management, all for one predictable monthly fee.
Give Your IT Department The Resources They Need With Co-Managed IT
No matter whether your IT team is overworked or in over their heads, the solution is simple—get the extra help you need from Discovery IT.
Via co-managed IT services, our team of experienced technology professionals can work with your existing IT staff to help pick up the slack, and keep your business running smoothly.
Get in touch with our team to learn more about this service and what it will do for your IT department.